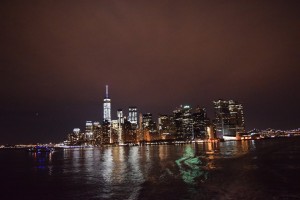 Our March trip was a visit to New York City. This was our 'Crossover' trip which was the very first camping trip for many of our new scouts recently coming up from cub scouts.
Saturday morning the scouts started by taking the Staten Island Ferry to Manhattan to see the city – visiting Wall Street, the 9/11 Memorial & Museum, go to One World Observatory and see Times Square.
The troop visited Central Park and then had some authentic New York style Pizza for dinner.
The troop camped in lean-tos and tents at William H Pouch Scout Camp in Staten Island on Friday
and Saturday Nights for a memorable time for all.
Visit the Troop 175 Photo Library to see photos of this trip.